The 2021 Cadillac CT4 offered at Cadillac of Birmingham in Birmingham, AL comes with a distinctive exterior and interior. In other words, it is a luxurious vehicle to check out if you consider getting one. Its sport handling and driving dynamics will mesmerize most enthusiast drivers. It also boasts a reliability rating that is above average.
The 2021 CT4 has several changes, such as adding the Diamond Sky package that tunes the vehicle with unique brakes (Brembo), a lower body kit, a center console (aluminum-trimmed), and much more. The CT4 also gains a new digital gauge cluster.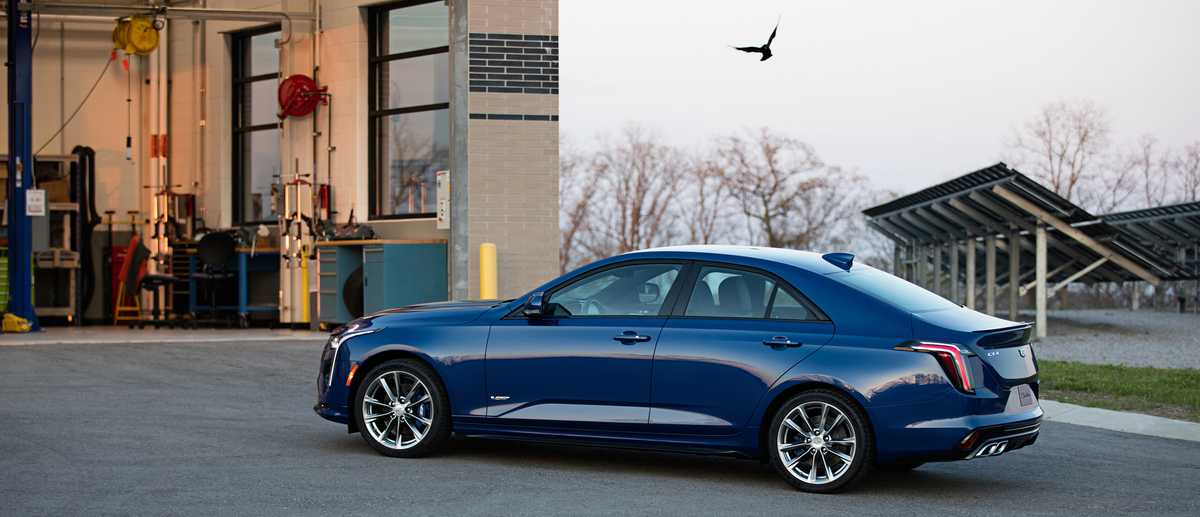 This vehicle brings along a variety of trims. They include CT4 premium Luxury, CT4 Sport, CT4 Luxury, CT4 V-Series. The premium luxury is the trim to go for if you need luxurious features at an affordable price tag.
Briefly, the interior of this vehicle features an upscale cabin with several high-end components that will have your attention. The Cadillac can accommodate up to five people tops. Both rows offer plenty of support and comfort thanks to their well-cushioned seats. Taller passengers will find it easy to settle in since it provides ample legroom and headroom. Even the child car seat is available, but you must combine a duo of LATCH connectors with a tether anchor to come up with the seat.
Powertrain
The 2021 Cadillac CT4 offers two powertrain options. The base engine is a turbocharged four-cylinder that pumps out 237 horsepower. Those who want more power will be pleased by the optional turbocharged engine, pumping out 320 horsepower. The base engine is mated with an eight-speed automatic, whereas the available engine is bolted to a 10-speed automatic transmission. Whichever engine you choose, you will still get excellent performance.
This vehicle is well poised around turns and winding roads because of its crisp steering wheel. It offers a smooth and comfortable drive on roads with scattered potholes thanks to its tuned suspension that soaks up the ruggedness. Its braking system is upgraded with unique brakes.
The fuel efficiency ratings of this vehicle differ depending on the powertrain you choose. The base engine records 34 mpg on the highway and 23 miles per gallon in the city. The optional engine gets 30 mpg and 20 mpg on the highway and city, respectively. Fuel ratings will drop by one when you add the all-wheel-drive.
Safety and Security
The 2021 Cadillac CT4 ensures safety and security for the driver by providing several driver assistant features. They are electronic stability control that improves the stability of the vehicle by reducing loss of traction.
The surround-view parking camera system gives the driver a view of the surrounding area, especially when reversing the vehicle in tight places like the parking lots.
Its traffic sign recognition is a computerized technology with the ability to recognize traffic signs on the road. To detect the traffic signs, it uses image-processing techniques.
It is also equipped with blind-spot monitoring, a sensing device that detects any approaching vehicles on the driver's side and rear. The warnings it gives can either be vibrations, audible or tactile.
Its automatic emergency braking is helpful when a potential collision is detected. It activates the vehicle's brakes and increases the braking force since it is an active safety system.
Lastly, it offers a four-year limited warranty and a six-year powertrain warranty. It gains complimentary scheduled maintenance that is covered for the first visit.
Visit Cadillac of Birmingham Today!
Feel free to pass by Cadillac of Birmingham in Birmingham, AL to have a first-hand experience of the new 2021 Cadillac CT4. You can also check our online inventory for the latest offers.